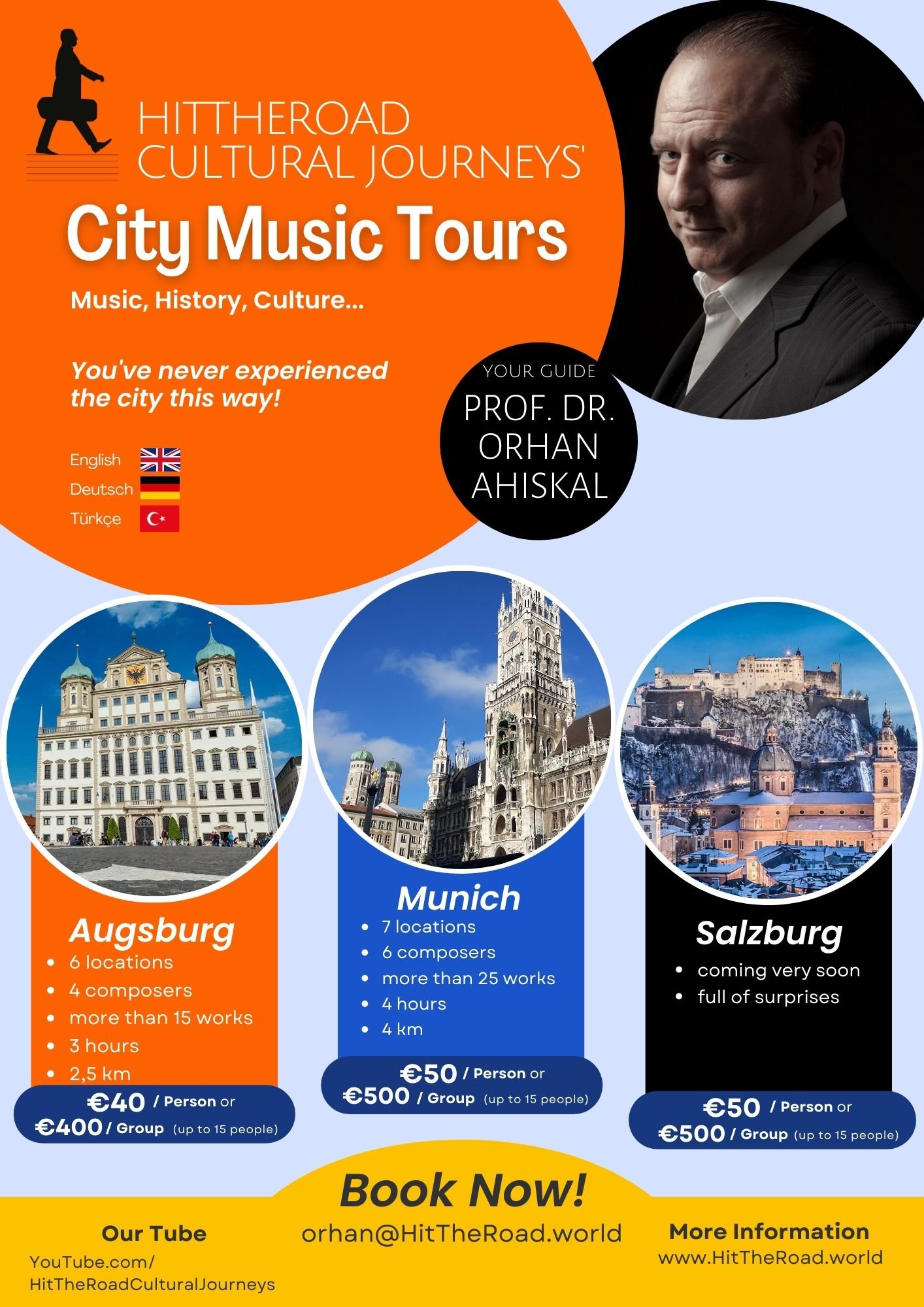 HitTheRoad Cultural Journey's
MUNICH MUSIC TOUR
Hi there,
I am very happy to see you here. Welcome!
You are about to have a unique cultural experience!
- visit 7 locations in central Munich (I cannot tell you where though; it's a secret!),
- listen to more than 25 musical works,
- hear 10 musical stories,
- snack (seasonal)
- with the comfort of our new audio guide system.
- to wear comfortable walking shoes
(our musical tour of Munich lasts approximately 4 hours)
- to bring your masks
(depending on the season: warm clothes & possibly umbrellas)
- to bring your headphones for listening to the musical examples
(I provide single ear headphones but you can bring your own favorite pair also).
Still have questions? Contact me here
Ready? Book your place now at our next tour!